Program Duration: 2 Days
Max Participants: 18
Price Per Participant at Silecio Facility: $175.00 per person
Price at Your Facility:  Contact us for pricing
Program Duration: 2 Days
Max Participants: 18
Silecio Inc. reserves the right to cancel and/or reschedule any courses at a Silecio facility with registration of six (6) people or less. For our full terms & conditions, please visit Terms & Conditions page >>
Program Duration: 2 Days
Max Participants: 18
Standard First Aid CPR-C & AED
Course Description:
Silecio offers First Aid courses through the Lifesaving Society as an affiliate. Standard First Aid CPR-C & AED is a two-day course that covers all aspects of First Aid and CPR. This course incorporates all items taught in Emergency First Aid while also including a more in-depth understanding of legal implications of First Aid Treatment, spinal injuries, head or cold injuries, bone and joint injuries, chest injuries and medical emergencies.
Standard First Aid (SFA) includes CPR-C certification with AED skills. SFA is designed for individuals requiring a higher and more in-depth level of treatment and is Ontario Workplace Safety & Insurance Board (WSIB) compliant.
Certification Notes:
SFA certification is valid for 3 years from the certification date. If the certification expires past the 3 year mark, candidates will no longer be eligible for the re-certification (recert) and must take the full 16 hour course again. Recerts done within the 3 year mark will be 1 day for 8 hours, which will be valid for another cycle of 3 years.
Once that second cycle of 3 years expires, it is no longer eligible for a recert and individuals must take the full course again. You may not recert a qualification more than once and that recert must be done with the same agency.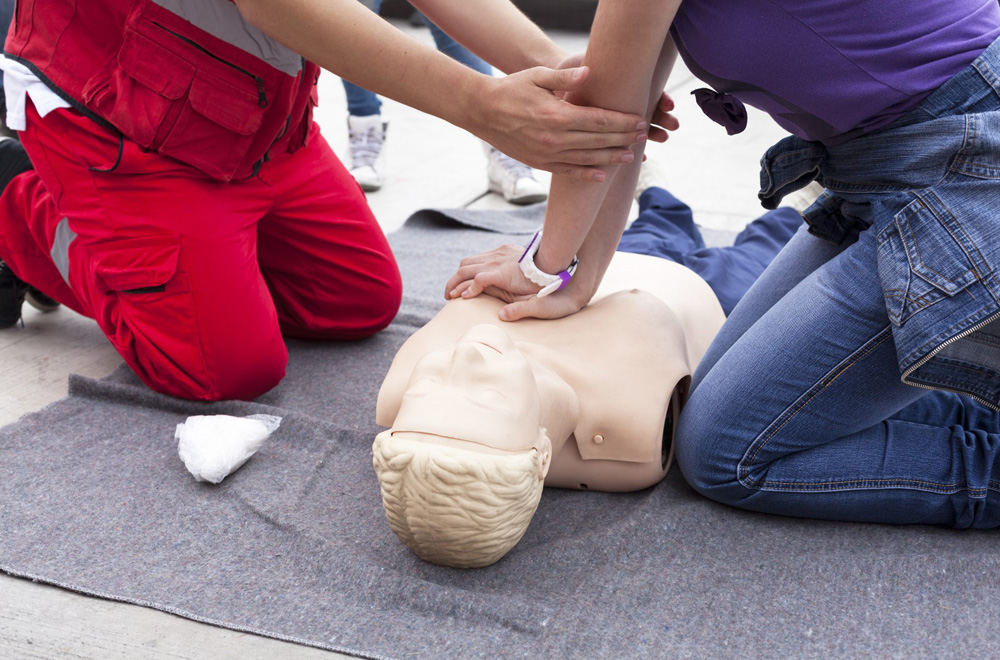 Complete Request
All Major Credit Cards Accepted
Silecio Inc. Validates ALL Comments to be True