Program Duration: 2 Days
Max Participants: 18
Price Per Participant at Silecio Facility: $175.00 per person
Price at Your Facility:  Contact us for pricing
Program Duration: 2 Days
Max Participants: 18
Silecio Inc. reserves the right to cancel and/or reschedule any courses at a Silecio facility with registration of six (6) people or less. For our full terms & conditions, please visit Terms & Conditions page >>
Program Duration: 2 Days (16 hours in class)
Max Participants: 18
Standard First Aid & CPR/AED Level C
Course Description:
This is a comprehensive two-day course offering first aid and cardiopulmonary resuscitation (CPR) skills for those who need training due to work requirements or for those who want more knowledge to respond to emergencies at home. This Red Cross Training program covers a wide range of First Aid injuries, illnesses and life threatening emergencies. This course meets legislation requirements for provincial/territorial worker safety and insurance boards and includes the latest first aid and CPR guidelines.
Completion:
Successfully demonstrate skills and critical steps
Min. 75% mark for written knowledge evaluation
Attend and participate in 100% of the course
Certification:
3-year Red Cross certification
Recertification:
Course Content:
Preparing to Respond – Introduction
Emergency Medical System (911)
Recovery Position (unconscious breathing)
CPR for adults, children and babies
Automated external defibrillator (AED)
Heart attack/Angina & Stroke/TIA
Choking (adults, children and babies)
Responding as a "team"
Anaphylactic Shock (severe allergy) and Asthma
Deadly bleeding – internal and external
Amputations – partial and complete / Impaled objects
Shock/Fainting
Wound Basics (minor cuts, scrapes, punctures, bruises and burns)
Secondary Survey
Head & spinal injuries
Muscle, bone & joint injuries
Burns (heat, chemical, electrical, sun)
Diabetic emergencies
Seizures or Convulsions (includes infant/child high fever)
Heat Cramps, Heat Exhaustion and Heat Stroke
Hypothermia and frostbite
Emergency child birth
Poisoning
Course Materials:
First Aid & CPR Manual
Red Cross Certificate will be given upon successful completion of the course
Participants will receive a digital wallet card as proof of successful course completion.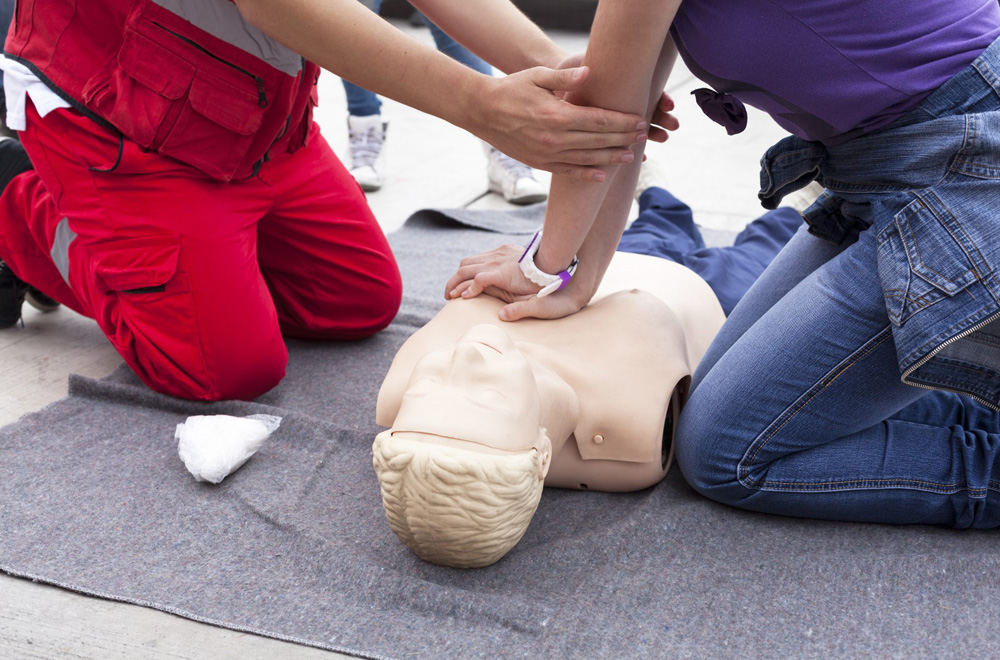 Complete Request
All Major Credit Cards Accepted
Silecio Inc. Validates ALL Comments to be True