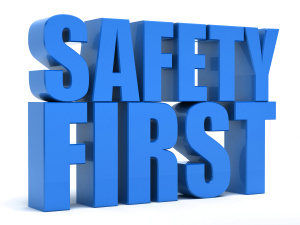 Since establishing itself in 2014, Silecio Safety's purpose has been to make the workplace a safe place, to ensure that every worker is protected, and that working men and women go home safe at the end of the day.
Our team is comprised of highly-trained health and safety professionals with excellent in-depth health and safety knowledge.
This means clients receive top-quality training and expertise from professionals with real knowledge of the industry.
In-House, On-Site and Online Training
Investing in training means investing in your business and leads to benefits that directly impact your bottom line. Silecio Safety understands that time is valuable, but so is the health and safety of your employees, which is why we offer:
Our mobile safety training can be done at your home, office, warehouse, jobsite, or even online.
---
Health & Safety Consulting
Silecio Safety provides many health and safety services including program and policy development, procuring H&S equipment, as well as consulting services. Silecio Safety breaks down 'consulting' into 5 major areas of concern:
Silecio Safety consultants have the knowledge, experience and technical know-how to help your company succeed in realizing its H&S goals.
---
Health and Safety Equipment
Silecio would be happy to procure any health and safety equipment you require, including but not limited to: personal protective equipment (PPE), fire extinguishers, first aid kits, safety boards, signs, barriers, etc. Silecio Safety is always updating our inventory. To see our catalog, please visit our online store (currently under construction) or contact us by phone 1-855-852-2199, email info@silecio.com or fill out this form, and one of our health and safety professionals will contact you shortly.
---
We are skyjack certified

Silecio is about Safety First
Silecio provides onsite training to keep all employees SAFE!
Our focus and mission is to provide training and information that educates employees on how to better protect themselves from all the hazards of the workplace.
Silecio understands that time is valuable but so is the health and safety of your employees which is why our mobile safety training can be done at your home, office, warehouse or jobsite!
Silecio Training Courses offer a comprehensive range of training courses to help your business develop and grow by improving the way you operate.
We are the training division of Silecio Inc. that is focused on providing the best safety courses.
Investing in training means investing in your business and leads to benefits that directly impact on your bottom line.
A trained and competent workforce can help you:
Reduce costs
Gain a competitive advantage
Build a sustainable business
Introduce new skills and innovation – ensuring you meet the challenges of the green agenda
Maximize cost efficiencies through working smarter
We are constantly working with industry stakeholders and key construction clients to ensure our courses are up-to-date, commercially-focused and tailored to your needs.
Industry-focused trainers
Our team includes highly-trained instructors with excellent in-depth understanding of the construction industry. This means candidates receive top-quality training and expertise from professionals with real knowledge of the industry.
We promise to deliver skilled, confident employees with practical experience who hit the ground running when they return to work.
Our courses are designed to help candidates build the foundations of a solid and rewarding career, while also ensuring employers get the maximum return on their investment.
Client-led courses
We are education leaders in the construction industry and provide training at all levels – from apprentices to managers and senior executives.
Many courses are also designed to meet the needs of specific contracts or sites.
Health and safety
Sound health and safety practices are critical to running a successful business and can help you avoid litigation, downtime and even absenteeism.
We are dedicated to helping any companies who recognise the importance of health and safety and offer a range of courses to suit learners of all levels.
Silecio is a leading training provider for the Site Safety Plus suite of courses, including:
working at heights
forklift training
A focus on the future
We appreciate that you need to stay one step ahead of industry developments to ensure your business is a success.
The National Construction College has a portfolio of Sustainability courses to provide the knowledge and skills you need and ensure you comply with related legislation.
Many SMEs are falling behind in their knowledge of low carbon construction methods, so investing in training means being able to take advantage of enormous opportunities in this area.
Helping managers and supervisors to lead by example
Sound leadership and management practices can result in a more productive and profitable workforce. That is why we have developed a range of specific safety course that are focused on current industry needs and demands.
We have recently introduced courses that are accredited by the Institute of Leadership and Management, as well as others relating to fairness, respect and inclusion in the workplace – a hot topic for the construction industry.
Our Management and Leadership Diagnostic Programme is already helping construction firms, from SMEs to large national companies, to identify and prioritise training requirements and delivering improvements to business performance.
Driving qualifications for experienced workers
To win contracts today you need to show evidence of competence. That is why the National Construction College is committed to supporting employment programmes designed to up-skill your existing workforce.
We offer an extensive On Site Assessment service, as well as the Experienced Worker Practical Assessment to help you prove the skills and expertise of your team.
Supporting the specialist trades
We continue to deliver a range of apprenticeships aimed a number of specialist occupations and are committed to ensuring specialist trades are developed and supported.
Our portfolio of Specialist Apprenticeships continues to expand and now includes Drylining and Highway Maintenance.
Setting the standard
The National Construction College has received a wide range of industry accreditations which demonstrate our commitment to delivering high standards.
Get the training you need today
Thank you to our valued customers!